Product description
Huatai ASE5000 series is C-Band ASE light source with featured with high stability and high output. It is mainly applied for testing of C-Band optical components and optical communication equipments as well as Fiber Optical Sensor etc.
Huatai ASE5000 has three types of exterior structure, suitable for different customer' requirements.
2D type: desk top (portable type), suitable for lab or field application.
M1
,
M2 type: module type,could be OEM.
3J type: card, can be integrated into Huatai OS8000 3U chassis,integrated light source platform.

Product feature

High stability, high output.

High gain flatness (optional).

Wide spectrum bandwidth.

Perfect RS232 monitor order.

Kinds of exterior structures, suitable for different application.

Excellent P/P ratio.

Main application

Optical components test, DWDM, ISO, PIOC, FBG.

Optical communication equipment, EDFA.

Fiber Optical Sensor area.

Lab.

Optical spectrum diagram

ASE5000 (without GFF)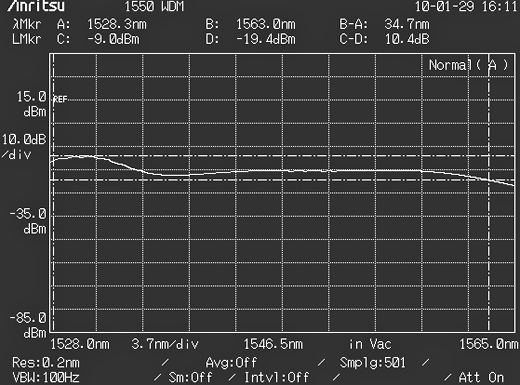 ASE5200 (with GFF)