Related Products

Product description
CWDM series DWDM's type channel space is 20nm , with the feature of wide channel, low insertion loss, high isolation, high reliability, high stability, No epoxy glue in optical line and Compact structure. The standard type has 8 channels, mainly used in metropolitan network and access network for multiplexing/de-multiplexing.

Product feature

Low insertion loss.

High channel isolation.

Low Polarization Dependent Loss.

Exceptional reliability and stability.

Main application

Access Networks.

Metro WDM Systems.

Enterprise Networks.

Spectral Plot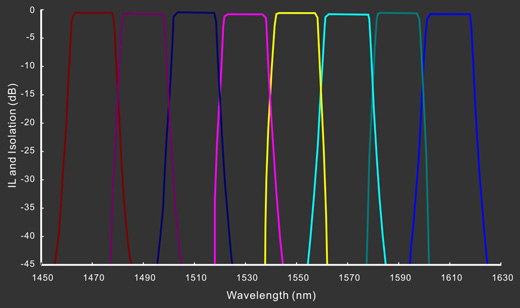 Dimensions drawing